Blended Learning for Agencies and Direct Support Professionals
Instructor Led Training (ILT)
Fun, interactive classes
Improve outcome percentages
Convenient locations
Enroll Now
Online Courses
Learn when you want
Create your own curriculum
New courses added continually
Browse Catalog
Learning Management System
Customizable reporting
Training alerts and monitoring tools
Certification management
Learn More
Proudly Serving Arizona's Leading Providers

Trainers & Educators Love Practical Training Solutions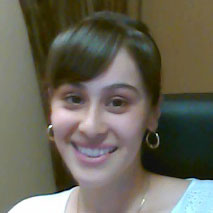 Our agency has been using Practical Training Solutions services for over 5 Years and we have seen many positive changes happen throughout the years. Personally, I have been working with PTS for about 2 years and to be honest my experience has been great. I have no complaints. The staff is very friendly, helpful and they answer all of my questions big or small. They work hard to make sure that all of our employees and potential employees are trained properly and understand the course material that is being covered .After the course is completed some of our employees will call me and tell me how the instructor keep their attention and how fun the class was. In addition, they also tell me how much they learned and feel more prepared to start work. Over all I have not complaints and neither do our employees. If you are searching for a place to get training in DCW, Article 9, Habilitation or any other classes I highly recommend PTS, they are wonderful.
Rosalind Gutierrez | Staffing Coordinator
A Caring Heart Of Arizona
#1 in affordable pricing, learner management and reporting features. Learn More or call 602-680-7950
from our

Blog
Article 9
Master Article 9 Instructor Chris Garcia gives some practical tips and reminders that Arizona based Direct Support Professionals must always keep in mind. This Presentation is made available for those individuals that have already been certified in Article 9. This presentation is for informational purposed only and may not be used for initial or re-certification […]
Read More
How does ABA stack up?
Positive Behavior Supports (PBS) is a widely known concept and is accepted and practiced by schools district-wide as well as state agencies. As where Applied Behavior Analysis (ABA) is a newer science and is increasing its recognition as well. With the evolution of science and the progression of times, it is important the similarities and […]
Read More